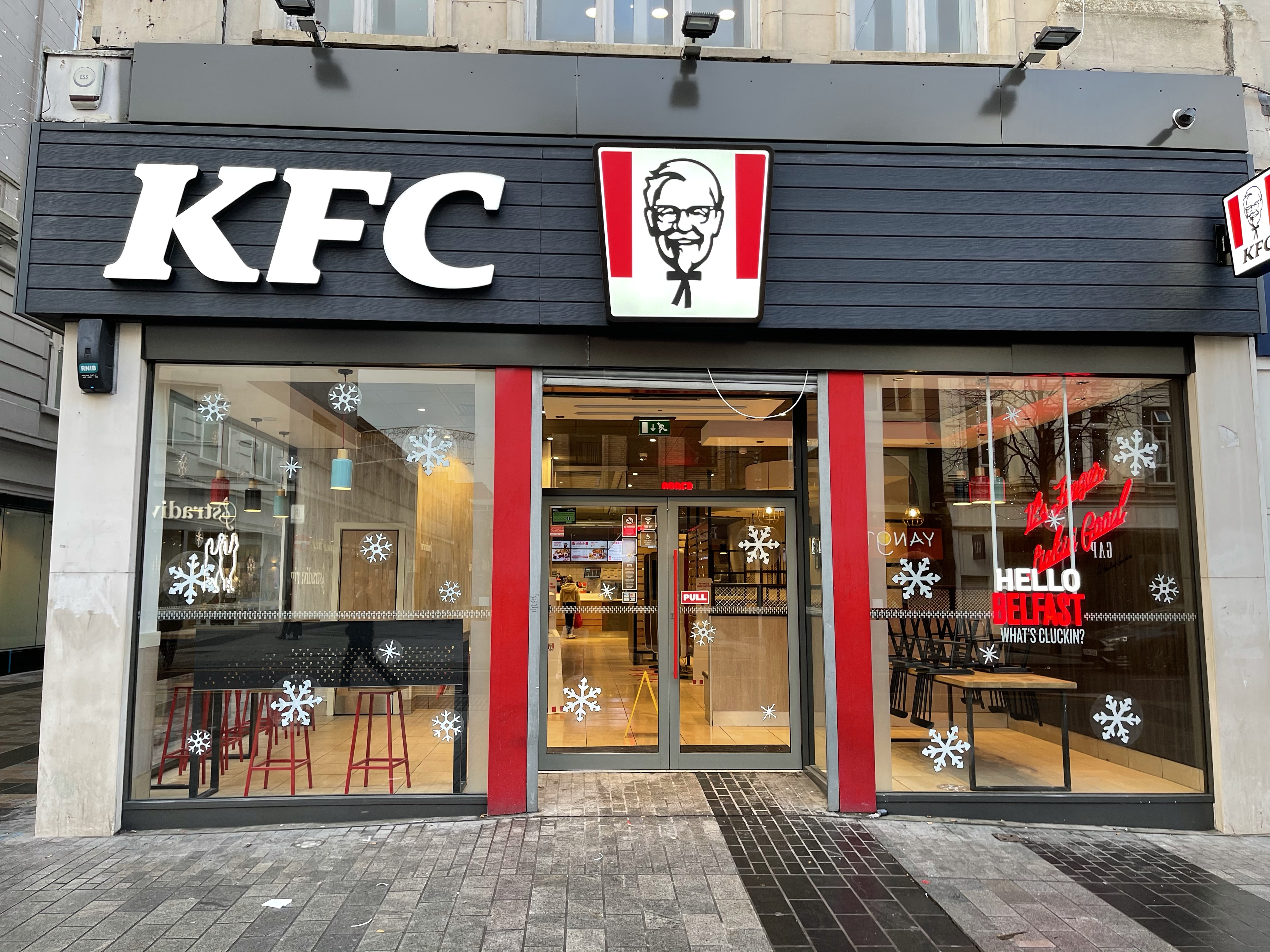 Rekote Ltd recently completed the full interior redecoration of the existing KFC in Donegall Place, Belfast City Centre.
The project consisted of spray coating the the existing grid ceiling, repainting all walls and associated woodwork, the application of Tektura wall paper, and some anti graffiti coating to various areas in both the ground and first floor.
All work was completed in 10 working days as part of a full shop refit.
For more information on Tektura Wallcoverings, Anti Graffiti Coatings, spraying ceiling grids and general decorations just give us a call.